Club celebrates its 100th Year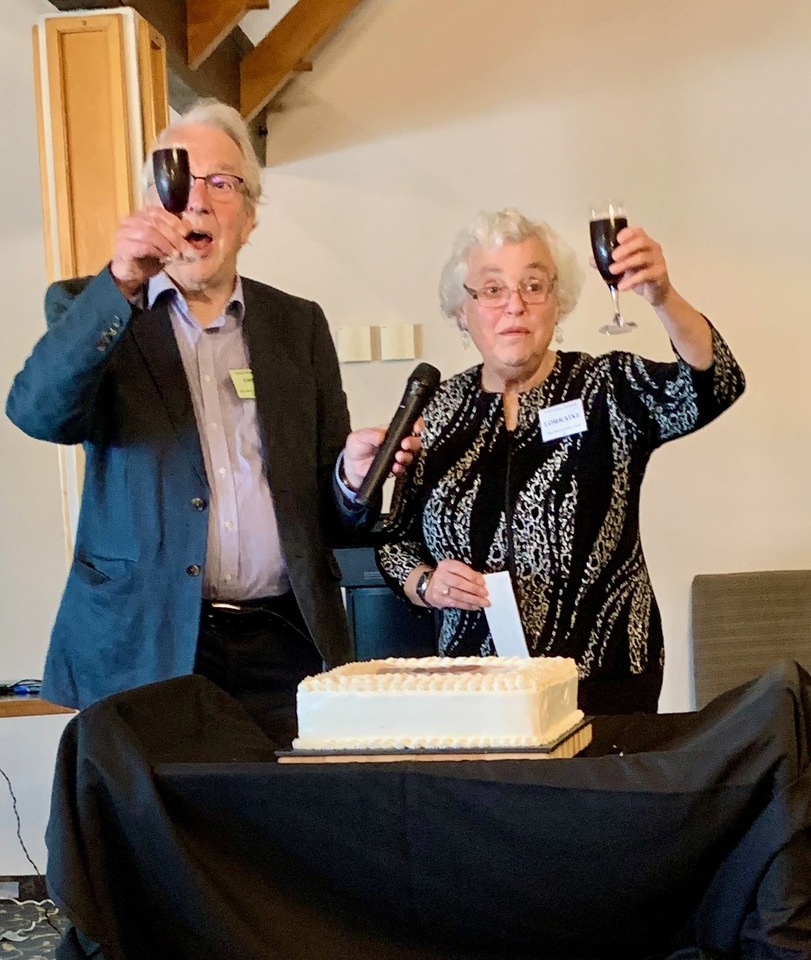 The University Club was founded in 1923 and held a celebration of its centenary in conjunction with the 100th Annual General Meeting. The Club hosted 14 Presidents for this occasion, which was celebrated with a cake and a glass of bubbles.
At the AGM John Holmes was elected President, Jeanette Keight was elected Vice-President, with the current Club Committee all re-elected.
The outgoing President, Lorraine Isaacs, and the incoming President for 2023, Dr John Holmes, cut the special cake made for the occasion and Lorraine toasted the Club.
Former Club President, John Clarkson, penned a delightful poem to mark the occasion:
Lorraine was a host to be noted

As President once yearly voted.

She did it with style

Always with a smile

But after the year was demoted.


The decade with Secret'ry Chris

Made meetings with him a pure bliss.

At the sound of the gong

Not a thing could go wrong.

It couldn't get better than this!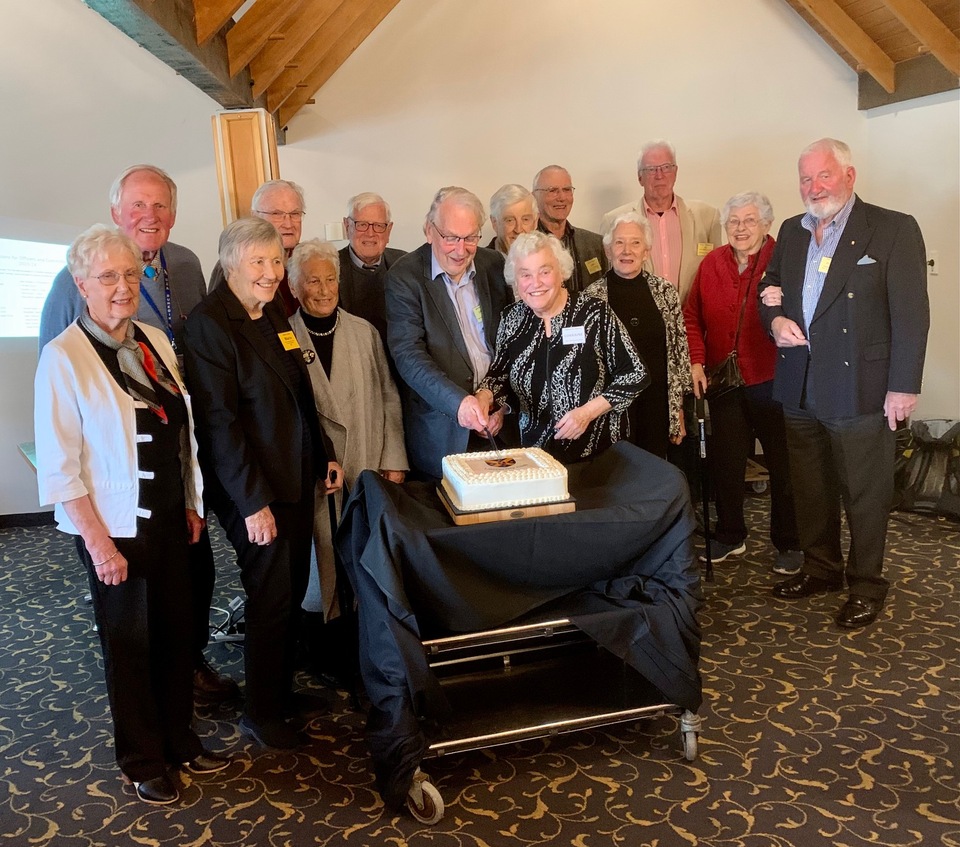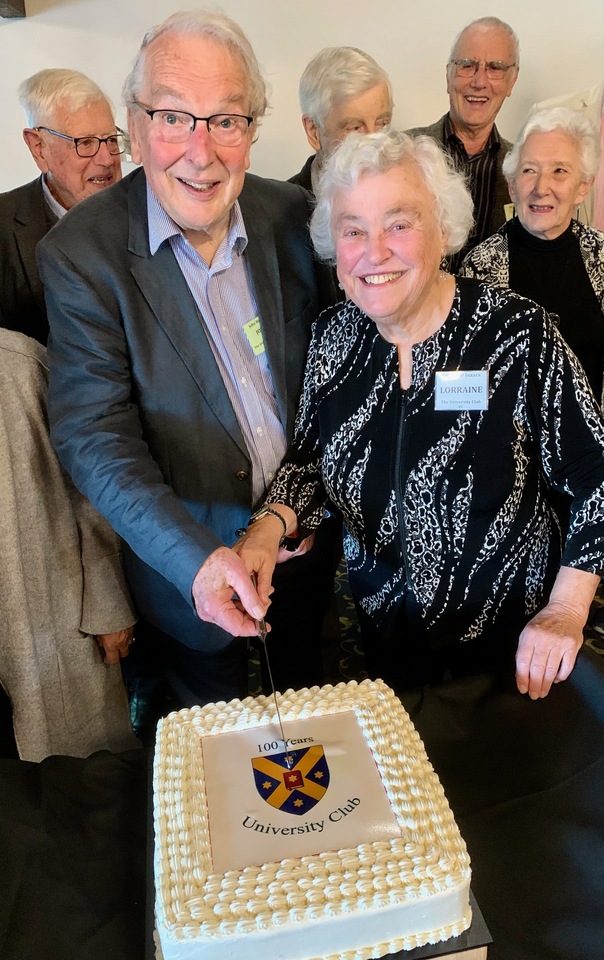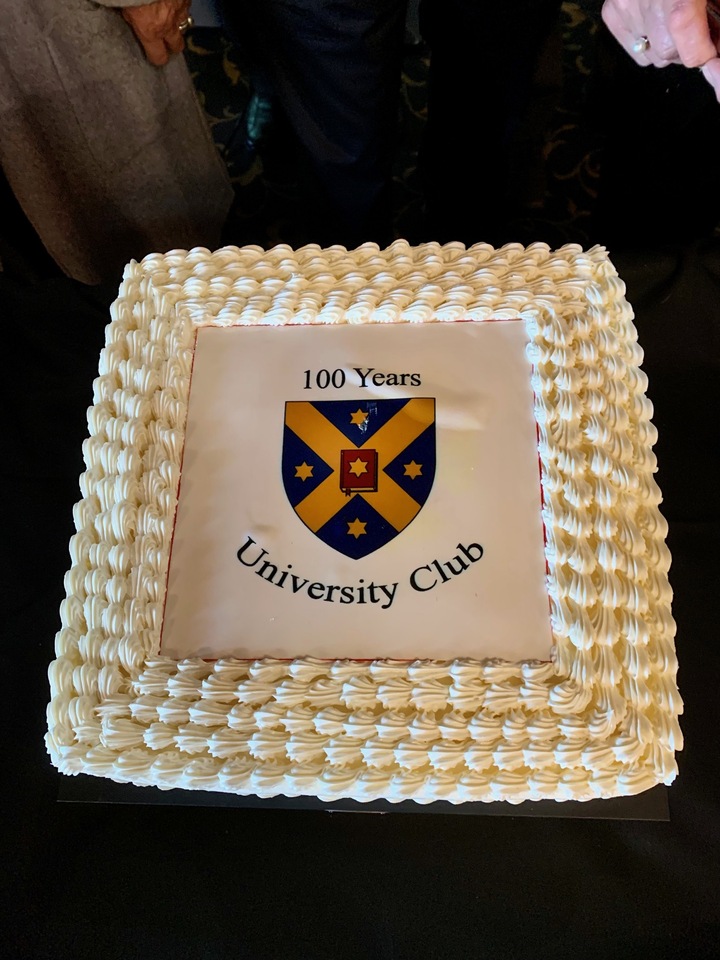 Posted: Tue 04 Apr 2023